Discover more from Fintech Takes
Thoughtful takes on fintech and the future of financial services.
Over 17,000 subscribers
Summer Reading List
Looking for new perspectives? Start here.
This tweet from Brad (and his full thread) struck a chord with me. People have impact. The voices we choose to listen to shape how we think. When we restrict those voices to the ones we are already comfortable with, we stagnate.
We need to keep doing better.
I'll be taking paternity leave this summer (and Fintech Takes will be paused until August), so I won't be able to spend as much time as I'd like surrounding myself with people.
So, next best thing: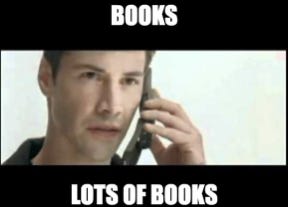 To help assemble the ultimate summer reading list, I reached out to some of my favorite fintech folks with this request:
I'm looking for your top reading recommendations. Stuff that has helped shape your thinking.
They delivered.
Below is a truly massive list of books/articles/people recommended by me and to me, organized into eclectic categories.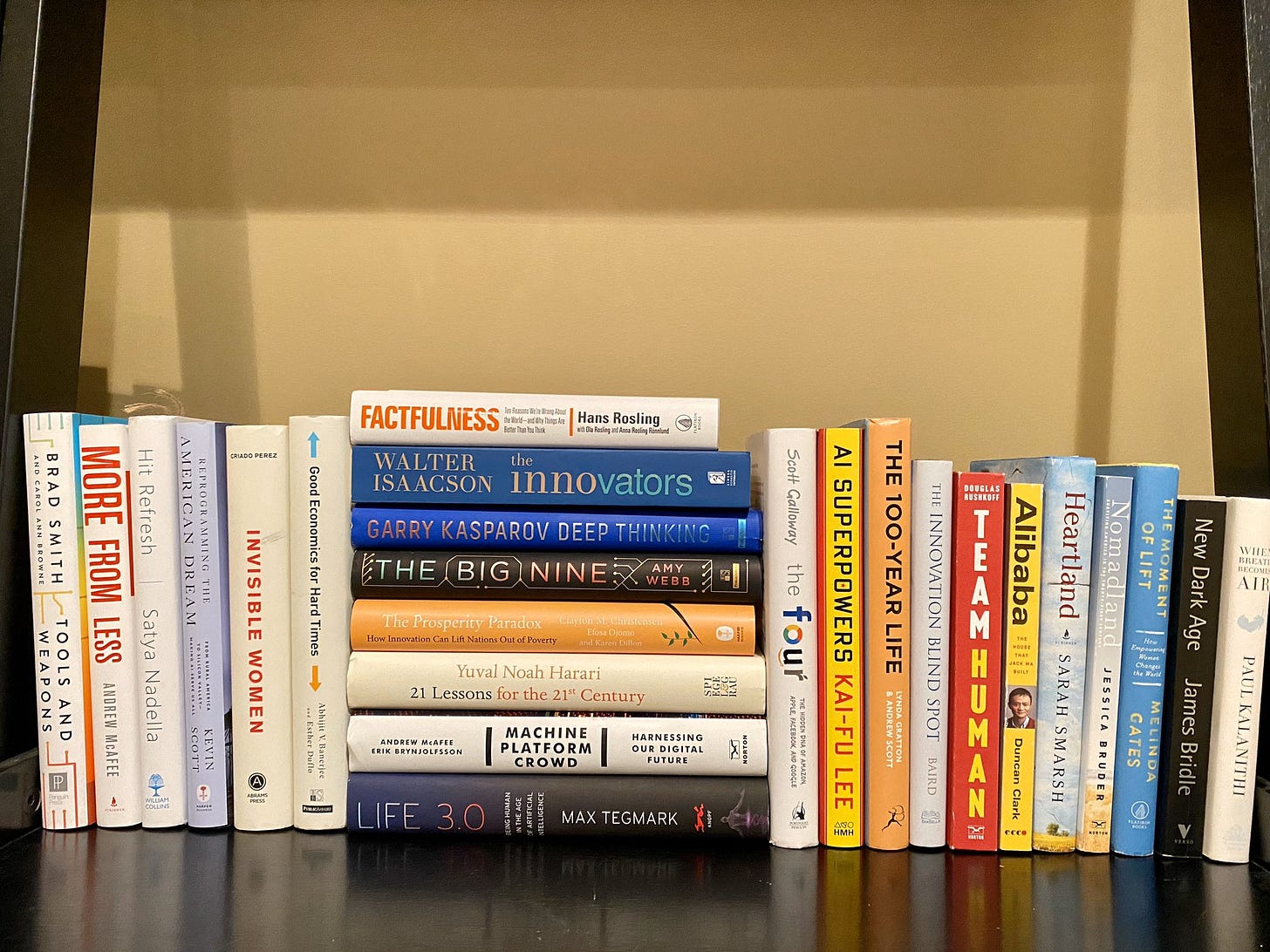 Thanks to Theo Lau for organizing her recommendations on an actual bookshelf :)
Black voices matter.
And I am recommitting myself to finding them and listening to them. Here's my initial list, but please do @ me with additional suggestions.
Fixing capitalism.
In the last 20 years, the number of publicly-traded companies in the U.S. has been cut in half and, as of 2016, the wealthiest 10% of Americans owned, in dollar terms, 84% of the total stock held by U.S. households. What do these (and other) trends mean for the economy and the people participating in it?
Education before transformation.
Maybe the reason so many digital transformation projects fail is because we haven't taken the time to educate ourselves on what's possible and what's not. Here are some books that might help with that:
AI weirdness.
How can a thing be both hilariously inept and terrifyingly powerful at the same time? Here are some books to help untangle the present contradictions and future promise and peril of artificial intelligence (and spotlight the companies and people training it).
Well, that got dark.
I understand if you skip this section, but if you're looking for more stuff to bum you out in 2020, these books on the dark side of technology and the business models it enables will do the job:
Making better decisions.
A personal obsession of mine is understanding how people make decisions. This book is one of my all-time favorites on this subject:
And I got several great recommendations for additional books in this area:
Empowering women.
Another subject I'm committing myself to learning more about. Got a bunch of great recommendations.
Building companies and products.
Given the folks I solicited my recommendations from, it didn't surprise me to see a whole lot of books relating to business and product strategy. Here are the ones that most intrigued me:
I asked Mary for recommendations and she went off script in the most delightful way:
Banking and money.
"History doesn't repeat itself, but it does rhyme." Anyone trying to reinvent financial services would be wise to study the history of money, banking, and debt. A few suggestions:
Random, but interesting.
No larger organizing principle here. Just a bunch of interesting books:
Inspiring stuff.
It's been a tough six months, so treat yourself.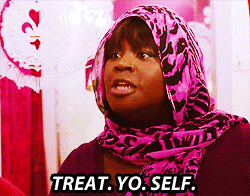 Thanks,
Alex Johnson